Welcome to
"Court Hotel Asahikawa"
「great nature great adventure」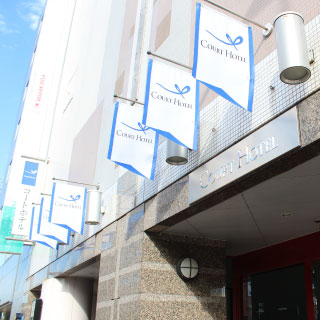 A wide selection of guest rooms welcomes you to the great adventure of Hokkaido.
Leave the hotel and go through the city, then a grand nature of Hokkaido awaits you.
Only a 2-minute walk from Asahikawa Station, our superb location offers a great access to Asahiyama Zoo, Furano city, Biei town, and Sōunkyō gorges.
A ski resort is less than an hour by car during winter. After a great adventure in the vast nature of Hokkaido,
unwind at Court Hotel Asahikawa where you find a variety of guest rooms to choose from.
We proudly serve breakfast often seen at "yōshoku resutsurant" (yōshoku: Japanese-style Western dishes) to boost your energy for rest of the day.
We all look forward to your stay with us.